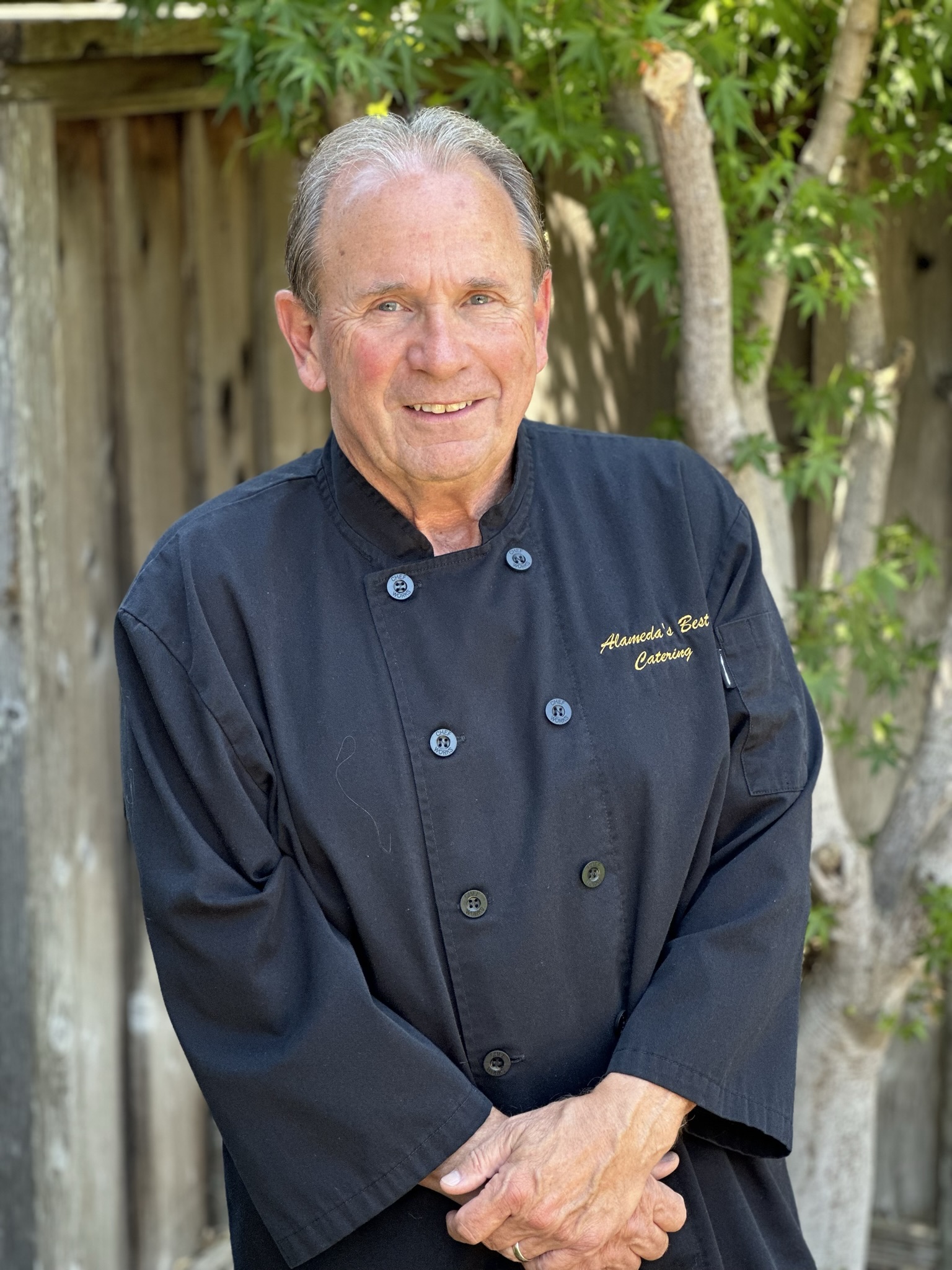 Meet Joe Nickaloff
Alameda's Best Catering owners, Joe and Jean Nickaloff, boast a collective experience of over 50 years owning, operating and managing full-service restaurants and catering throughout California. Alameda's Best Catering is the perfect choice to cater your special event.We cater events of all sizes from small intimate gatherings to large corporate, family and social get-togethers at any location throughout the greater Bay Area.
We have catered well over 1,000 events including Weddings, Crab Feeds, Quinceaneras, Class Reunions, Memorials, Birthday Parties, Theme Parties, Graduations, Holiday Parties, Business Meetings, Cocktail Parties, Hors d'oeuvres Parties, Fraternal Organizations, Charitable Fund Raisers and Service Clubs.
Joe is an accomplished chef with decades of food service operation and menu development experience. In addition to Classic American dishes, he is well versed in all of the common ethnically-themed menus including but not limited to, Italian, Polynesian, Caribbean, American, German, Filipino, French, Mexican, BBQ, Cajun, Breakfast, Brunch, Continental and Hors d'oeuvres. Alameda's Best Catering has hundreds of proprietary recipes for just about any conceivable menu request. If you want it, we know how to make it.
Jean is an expert at handling all of the hundreds of details and logistics required to make sure your event is a successful and memorable one. She also serves as banquet captain and manages staffing needs for your event.
Our philosophy is very simple. We offer a wide variety of great food from all cuisines at reasonable prices with great service. Add to that our reputation for friendliness, flexibility and culinary expertise and you have a great recipe for a fun and memorable special event.
We are a preferred caterer for the Alameda Elks Lodge, USS Hornet, Alameda Masonic Lodge and have catered at hundreds of locations throughout the Greater San Francisco Bay Area. Alameda's Best Catering is locally owned and we are well connected to Alameda's business, charitable and social organizations.
To book an event, contact Joe Nickaloff at 510-681-1180.